Wafer Pattern Spring Check Valve
ASTM A351 CF8M 316 Stainless Steel construction, 316 Trim,
Spring, Screws and Insert.
Metal – Metal Seat.
1/2"- 4" 40 bar pressure rated. 5"- 8" 25 bar pressure rated.
-20 / + 200 deg C Temp rated.
To fit between BS4504 DIN PN10/16/25/40 and ANSI 150.
Face to Face dimensions conform to DIN 3202 K4.
CE marked in accordance with the PED 2014/68/EU
The valves are designed to fit between flanges within the PCD of the flange bolts. This valve requires flange gaskets to be used. Because of the Metal – Metal seating, this valve can be used for elevated temperatures. Can be used in any orientation within the pipework.
Low spring cracking pressures (details as below).
Available size range: 1/2" - 8"
Additional Information:
Installation, Operation & Maintenance Instructions
Please note that no alternative spring ranges are available for this model of Check Valve.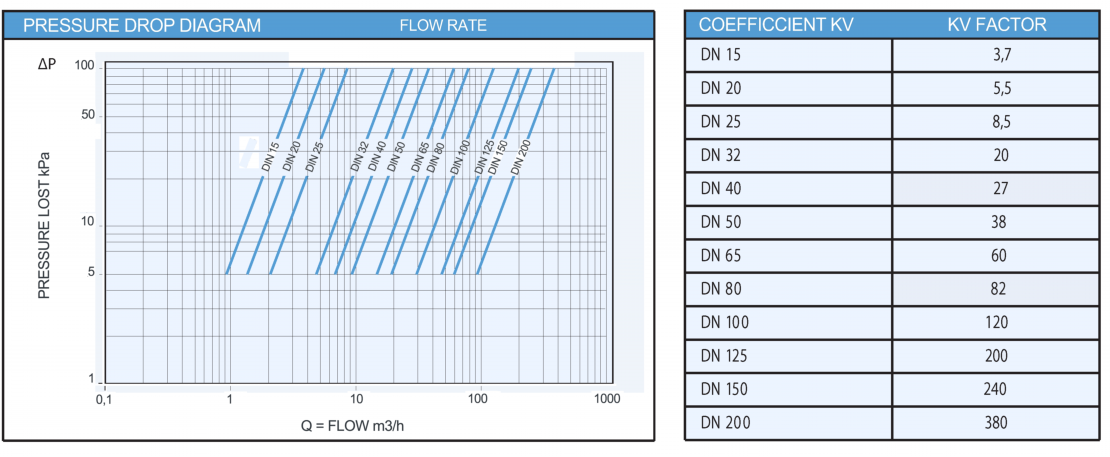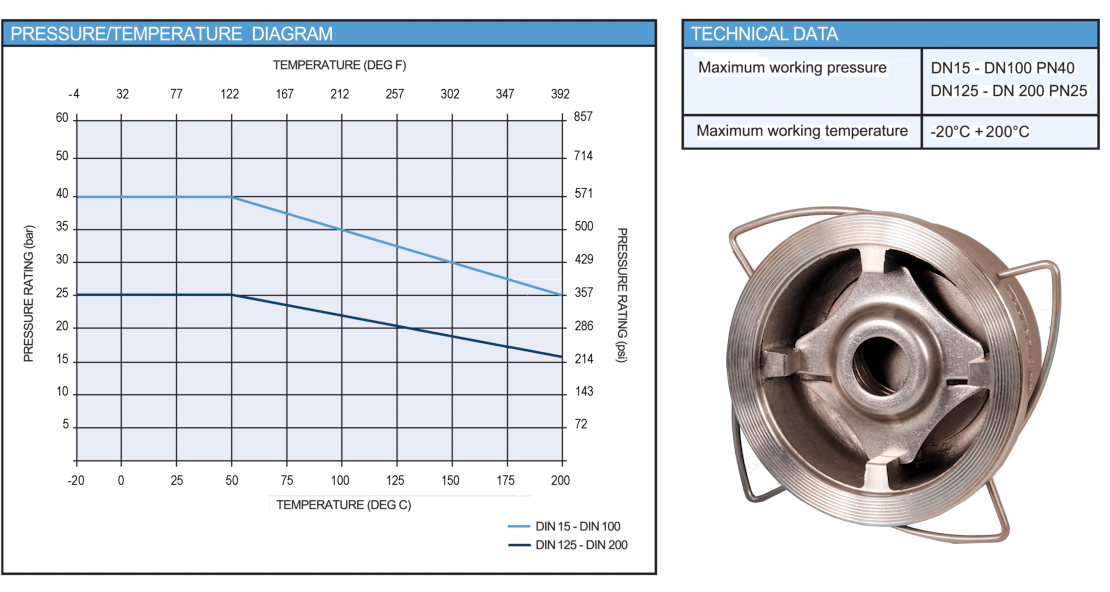 Please consult with our Sales Office for an alternative product if the above does not meet with your requirements.
For full details of our NTC High Performance Range, technical data, product images and more, visit http://ntcvalves.co.uk